Looking for work in some of Melbourne's best cafes? Or maybe you want to learn to make high quality barista coffee at home.
No matter what your goals are, our Espresso Machine Operation Skill Set is perfect to give you the skills and confidence you need to excel within the industry.
Classes Starting Wednesday 9th February
Course
SITSS00048
Espresso Machine Operation
Location
39/617-643 Spencer St, West Melbourne, Victoria, 3003
Fees
Job Trainer Initiative  $0
Skills First Funding Concession $30
Skills First Funding $150
Fee for Service $450
 Duration
 3 x Consecutive full days 
Student have up to 1 month to complete the skill set. 
Where you can Work
This course will enable participants to gain the skills and knowledge to work in the areas of coffee service within:
Cafes

Restaurants

Bars

Bakeries
Outcomes
This course will give students the skills and knowledge to:
Food handlers certificate (Food Handlers Level 1)

How to make and serve espresso coffee's

Coffee machine set-up and cleaning, using the grinder and extraction techniques

Using the Point of Sale (POS), processing payments and competing reconicilation

Providing quality customer service to internal and external customers, tips to exceed customer expectations handling complaints
SITXFSA001 Use hygienic practices for food safety – Food Handlers certificate
SITXCCC006 Provide service to customers
SITHFAB005 Prepare and serve espresso coffee – * Pre-requisite SITXFSA001 Use hygienic practices for food safety
SITXFIN001 Process financial transactions
The assessment model is a combination of:
Observation of performance and simulated service

Oral questioning

Theory questions; including short answers, matching questions, multiple choice and case studies.
Access to online theory from Session 1

 

3

x 8 hour sessions of practical skills and assessment 

 

Self-paced learning throughout course which includes learning content, videos, articles and zoom presentations. The students are expected to do on average 8 hours of self-study per week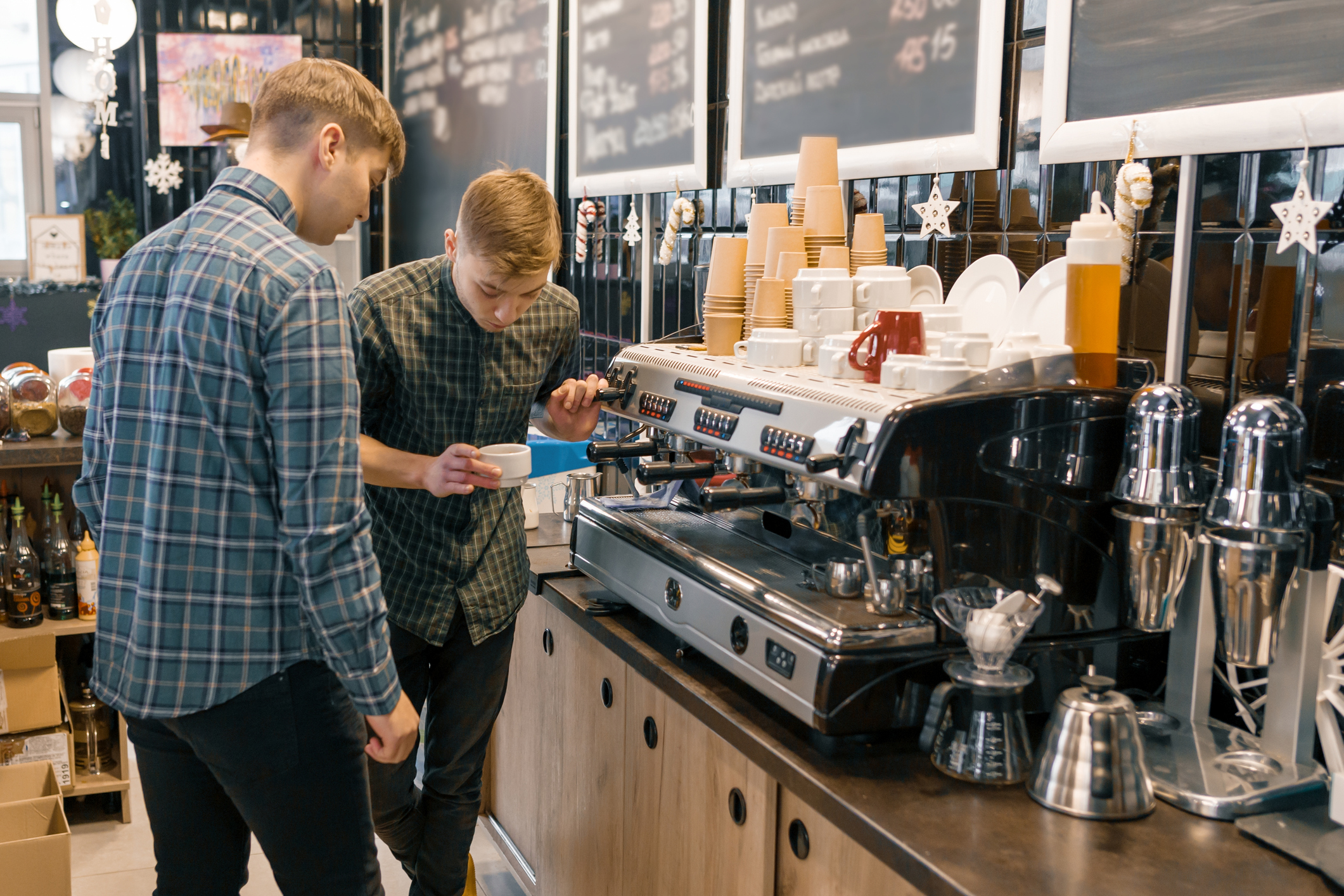 Where Our Students Have Gone To Work
Andy, Steph a , Bridget, Steph m and more where all really good to work with they made it so I really enjoyed coming to class. All the staff here are awesome! And I got a job from Steph m!
She was such a big help with everything! Made everything less stressful and was always around to help I couldn't thank her enough! All and all I couldn't recommend serve it up enough!"
"I just want to say thank you for all your teaching and support during my time at Serve It Up. I am very grateful for all the Sim Services and definitely the opportunity to work in the cafe. It definitely gave me a glance at how life would be on my feet for more than 4 hours. I really do appreciate it and all the lessons I learned the way."
"I wanted to say a huge thank you for being so supportive and a wonderful trainer, I really enjoyed our classes and it got me an amazing job!"